Stone Castle Vineyards And Winery is a hidden gem in the heart of Rahovec Valley. We are a private estate that comprises more than 2,247 acres of premium vineyards and land. The Winery was built in 1952 and since 2006 it has been owned and operated by the Gecaj Family.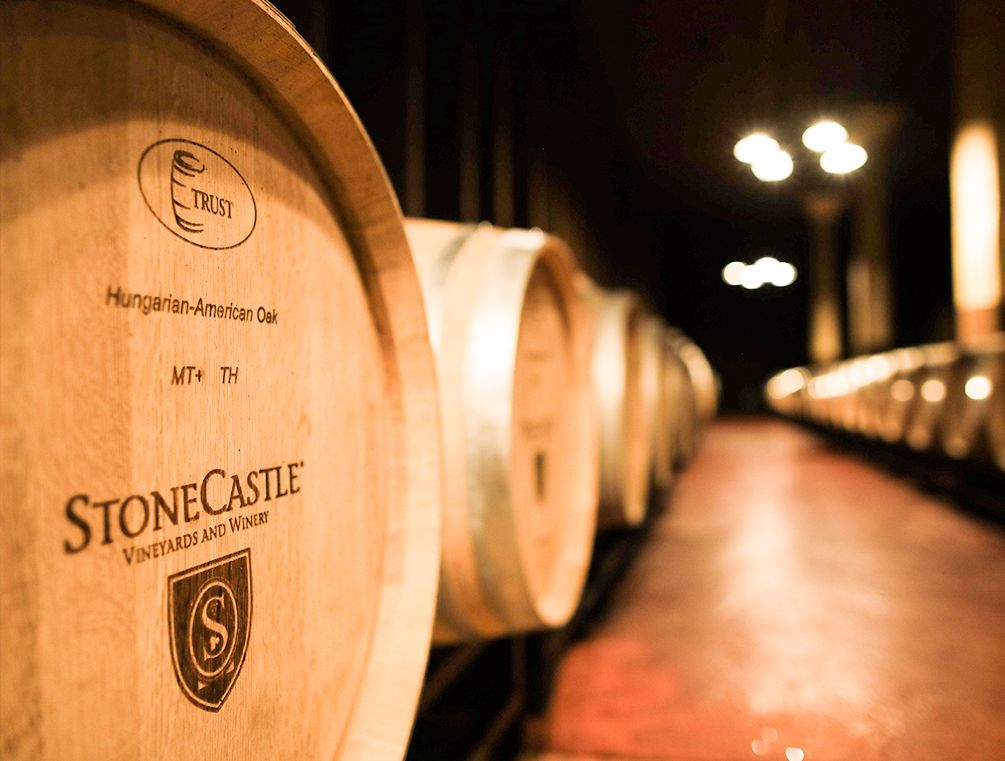 To date, the company has a winemaking capacity of ten to thirteen million liters a year and the capacity to process approximately 70,000 tons of wine grape annually.
Our wine cellar has a storage capacity of 50.000 HI in wooden barrels, all of which make it one of the largest privately owned wineries in Europe. Stone Castle Winery has current markets in the Balkans, Germany, and Switzerland, as far as Africa, and now it is excited to be in the United States.
Stone Castle takes great pride in growing the highest quality grapes and producing approachable, premium wines while combining the latest technological advances with traditional winemaking methods. From handpicking the grapes that meet quality standards to de-stemming and fermentation, aging in oak barrels, bottling, corking, and labeling, there is so much that goes into every bottle of wine.
"Stone Castle is one of the largest privately owned Winery's in Europe."
The Stone Castle Company owns 5,552 acres of arable land from which over 1,500 acres are active vineyards. The Stone Castle vineyards are positioned in the soft hillocks of Rahovec municipality in altitude from 350 to 520 meters of the sea level. They are exposed to solar radiation during the long summer days which enables the production of very high quality grapes. The vineyards are cultivated under the supervision of experts and advanced agro-technical measures.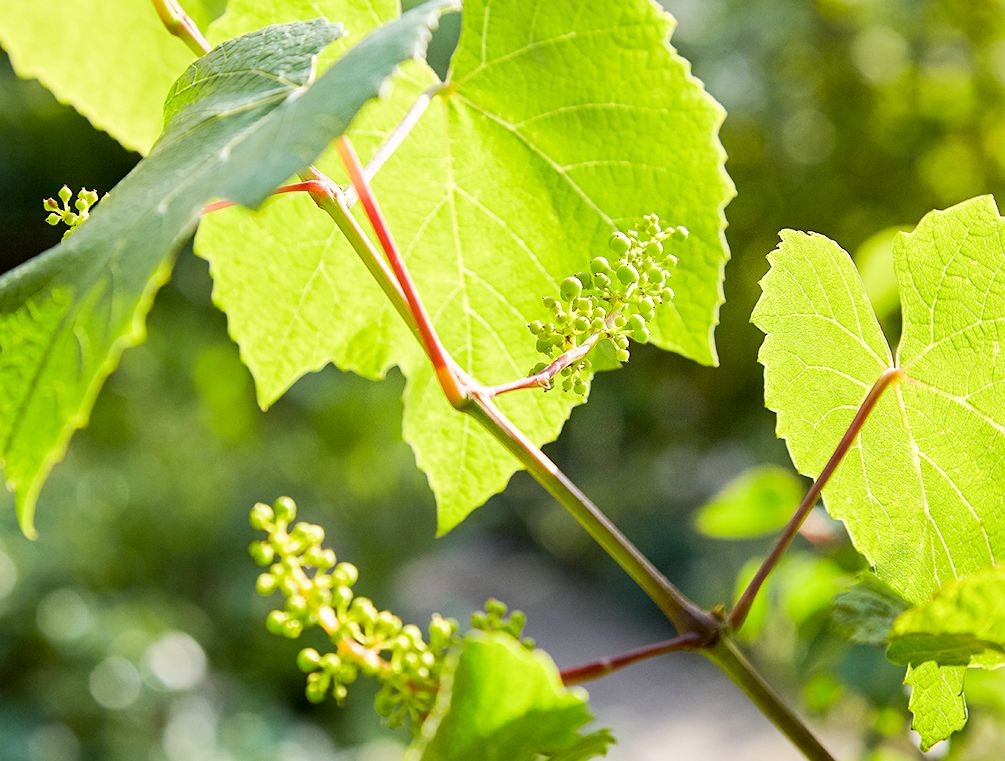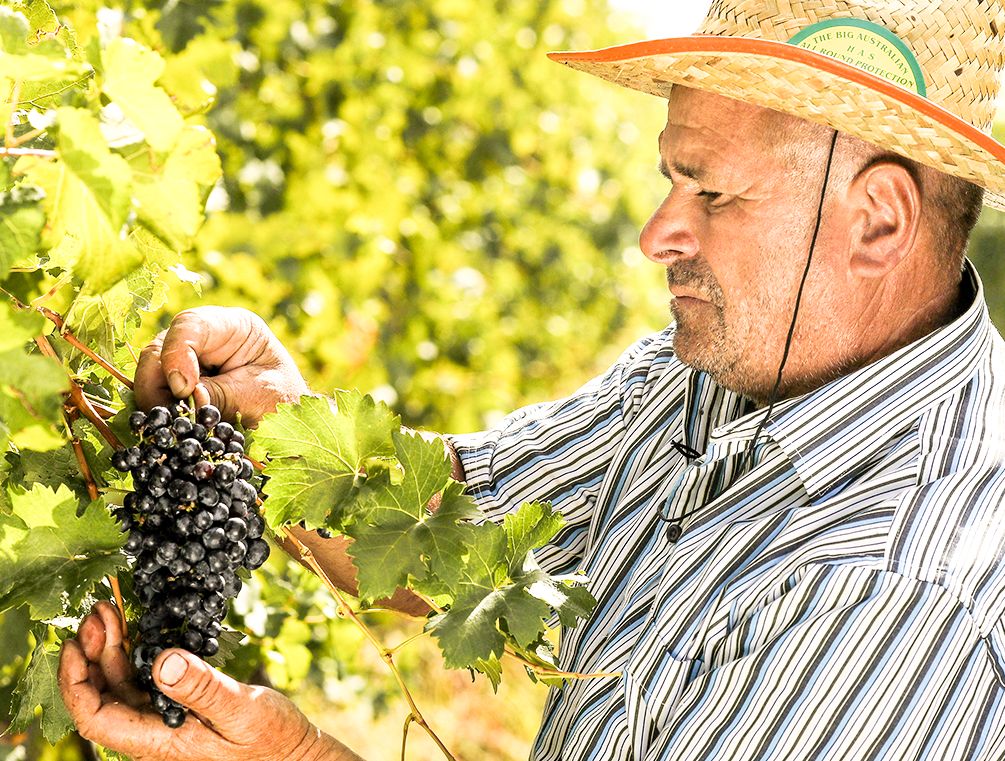 Grape harvesting at the Stone Castle is done manually under staff supervision, where the assessment of the exact maturity is done. Harvesting at Stone Castle begins in early September and ends in the second half of October.
The wines' storage is done in stainless steel containers and specific environments (mainly in underground tanks). The white wines are stored in stainless steel tanks. In contrast, red in a mixture of stainless steel tanks and wooden barrels. We have one of the largest underground cellar with a capacity of 5,000,000 liters, where temperatures are constant throughout the year (55 to 61 º F). Bottled wines are stored in our modern warehouse with an isolation system and constant temperature.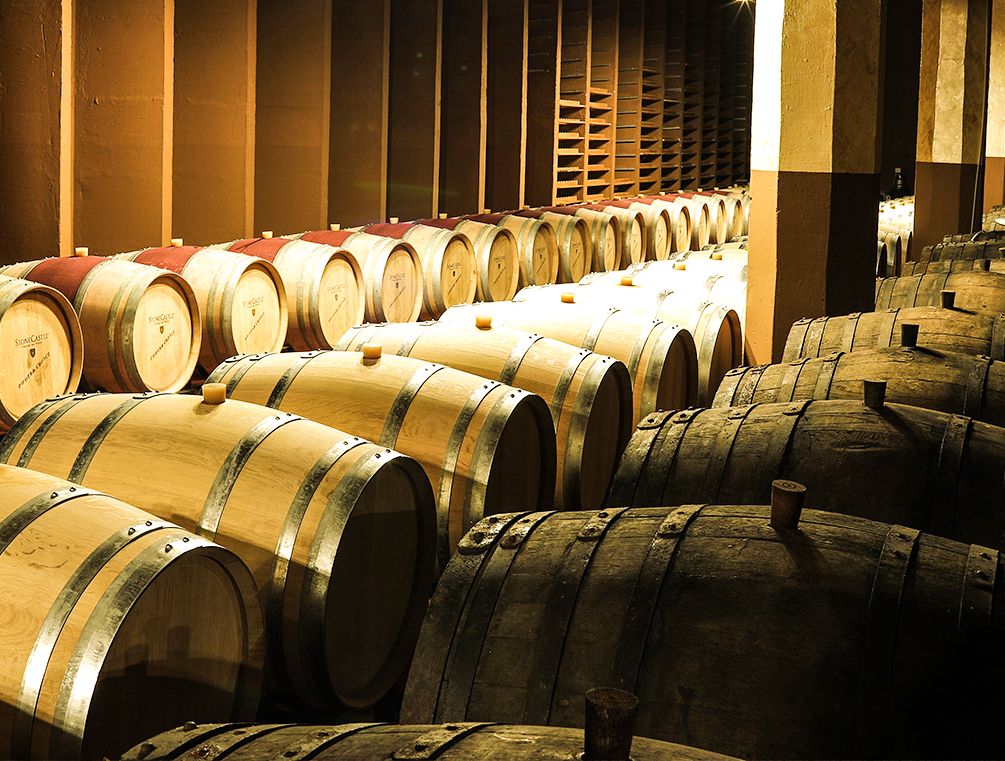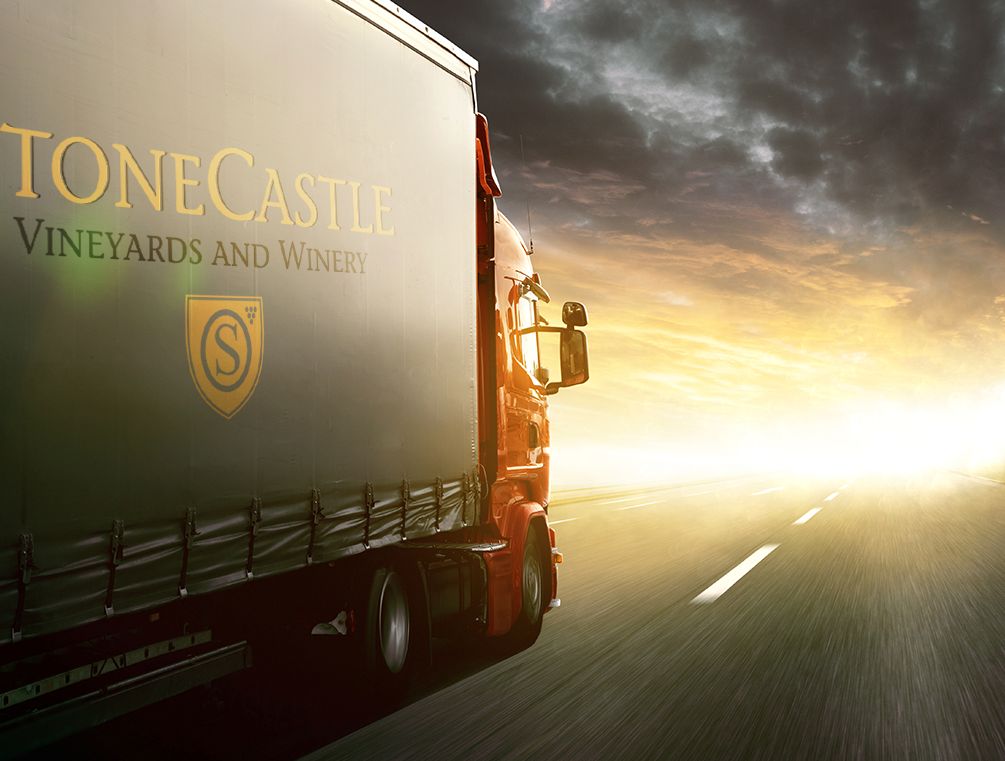 After the privatization of Stone Castle in 2006 the company focused on expanding its domestic market presence. Having a clear vision and strategy for the future and being committed and dedicated our company has managed to position itself and its products very well in the domestic market. As a result of high quality wines and superior service its market share in the Kosovan market is above 65% of the total market. Besides the domestic presence the winery's main goal is to achieve a larger share of European, and other international markets. Thanks to its owner's commitment to superior products and investments, Mr. Rrustem Gecaj, the winery has managed to reach new regions such as Europe, Asia, Africa, and the US market. Stone Castle Vineyards and Winery export its products in Germany, Switzerland, Czech Republic, Croatia, Albania, Canada, and looking forward to United Kingdom, China and Belgium markets.