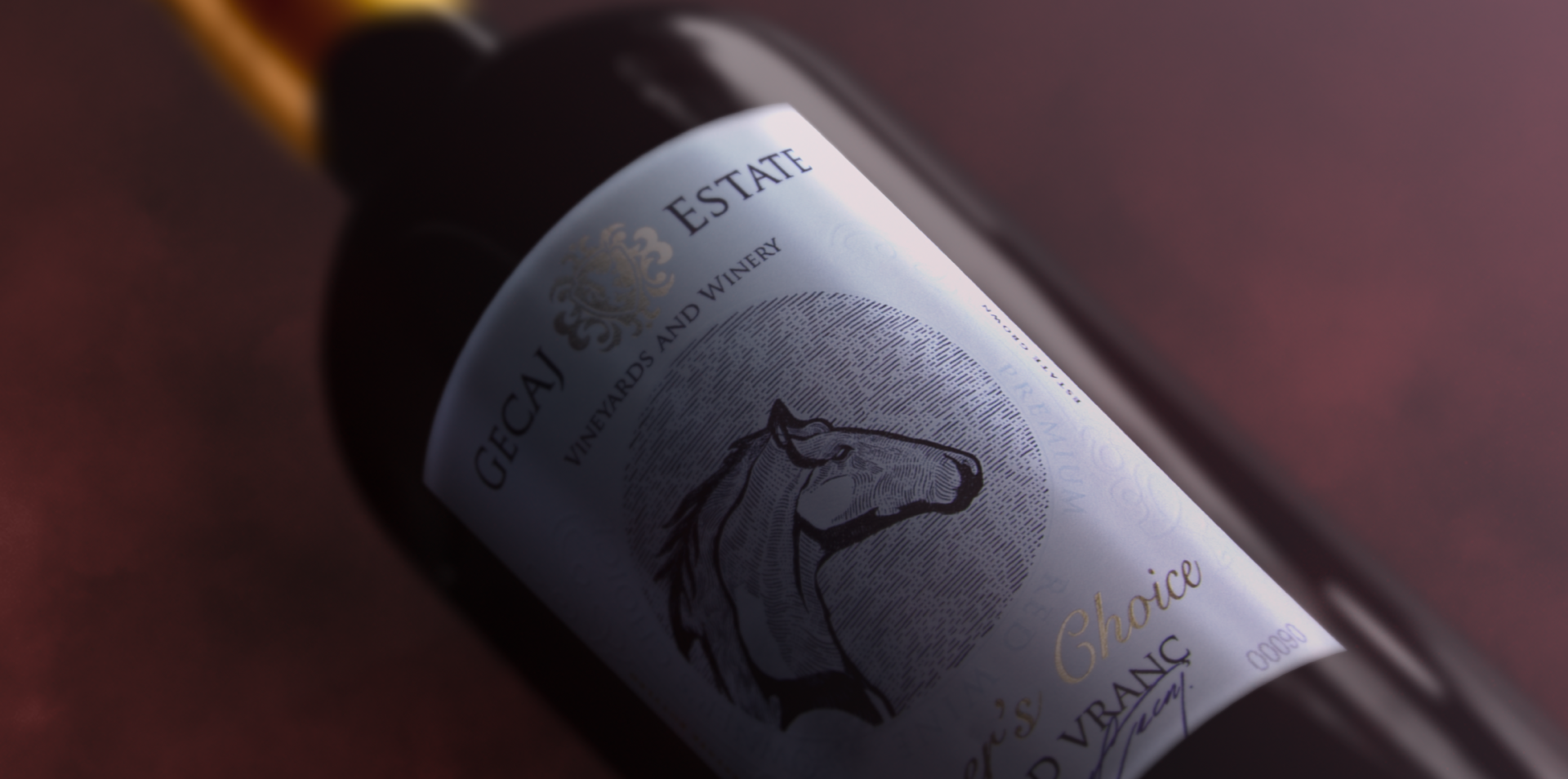 Owner's Choice produces special Cuvées with a dedication to delicate blending of carefully selected handpicked grapes that form some of our best aged wines. These are wines with a distinctive house-style blend made exclusively by extraordinary winemaking traditions inherited generation by generation. It is our pride - made with passion from our vineyards and winery, only for the the lovers of Cuvée. It is a perfect wine for special occasions to toast and celebrate with your loved ones.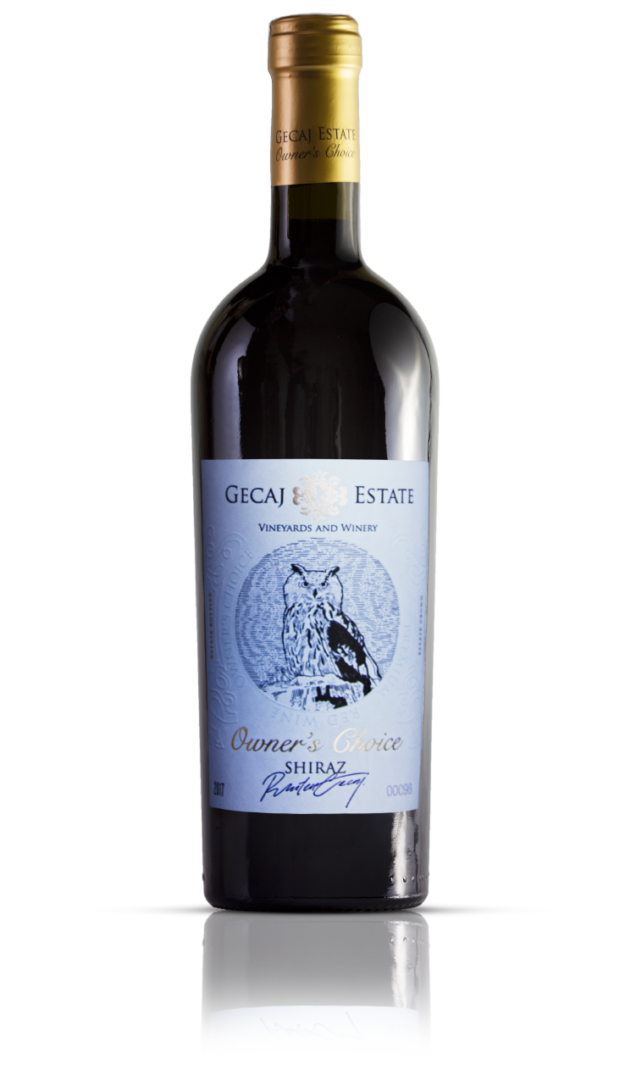 Edgy, raw and round, this mediumbodied red exudes a woody aroma of cedar and pencil shavings marked by a velvety mouthfeel of ripe forest fruits, cherries and bilberries.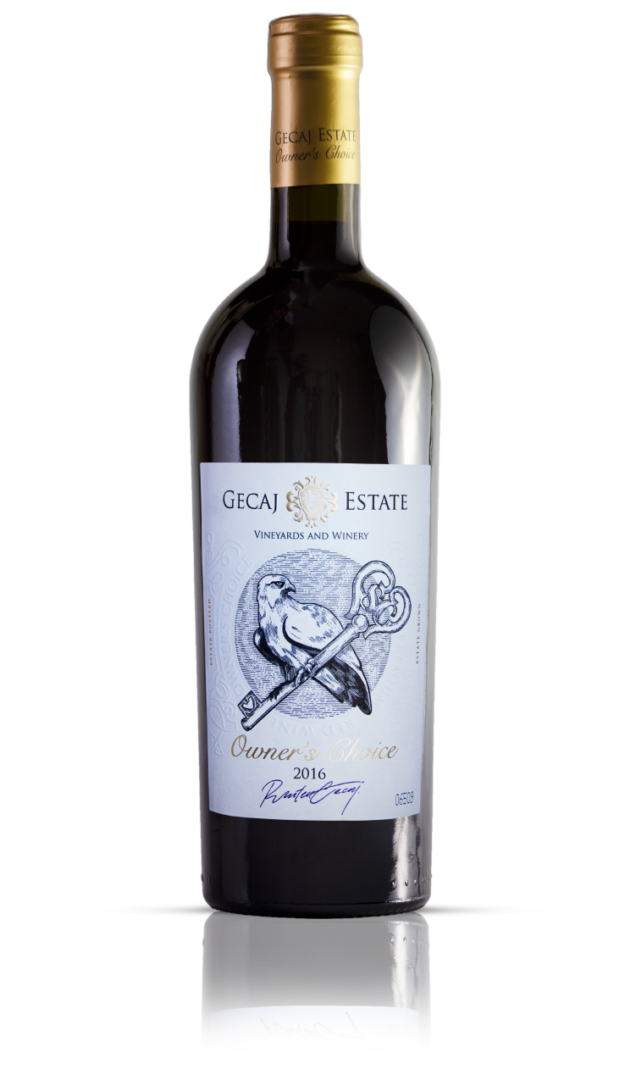 This bold and regal full-bodied blend unites the power of a Cab with the elegance of a Merlot, creating a rich sipping experience with a dry, crisp finish.
Gecaj Estate – Petit Verdot
Rich, woody, and deeply satisfying, this full-bodied red exhibits flavors of violets, blackberries and wild blueberries making it deliciously satisfying.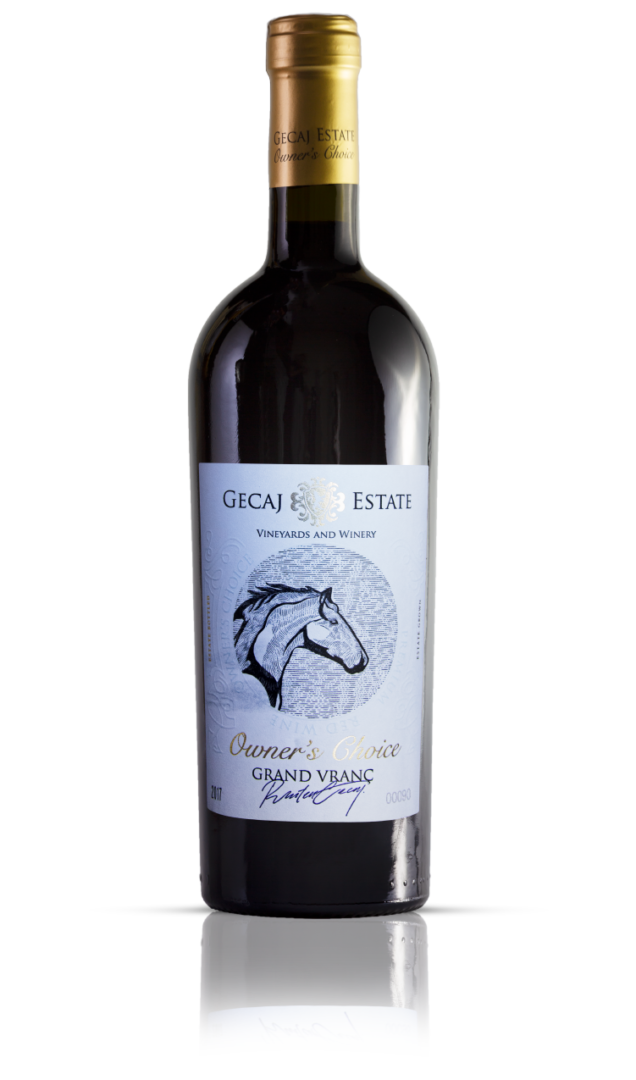 Gecaj Estate – Grand Vranç
This crimson red bursts of forest aromas marked by a warm complex of wild dark berries and cinnamon.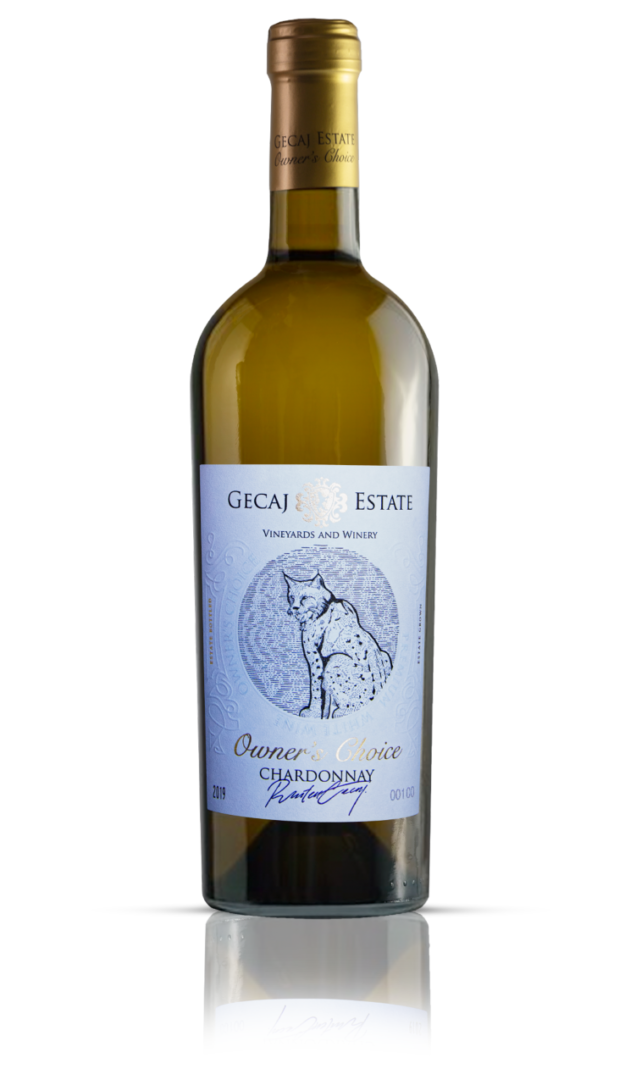 Gecaj Estate – Chardonnay
The ideal pairing to a good conversation, this crisp and beautifully balanced Old World Chardonnay is your perfect go-to white wine.