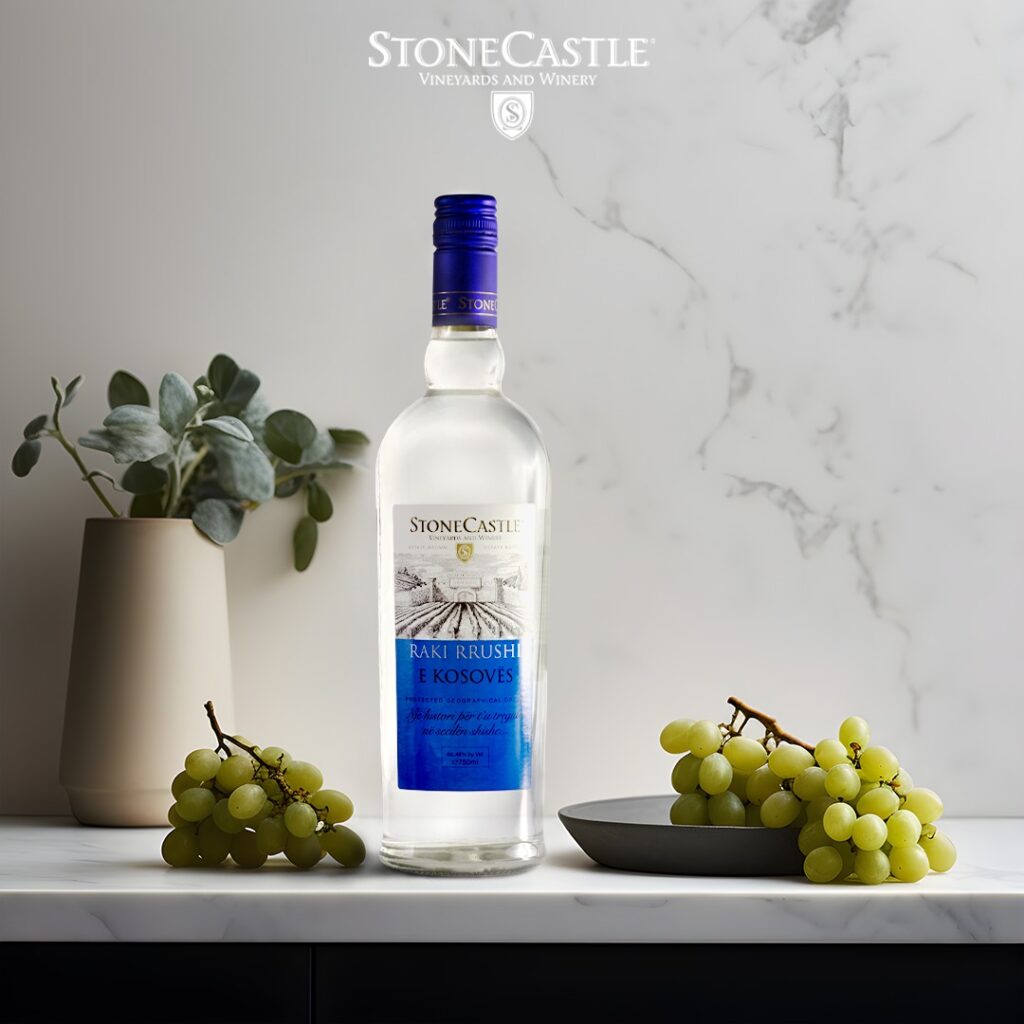 Stone Castle has been selected to receive the World Quality Award 2022 by Monde Selection, for our
exceptional products "Raki Rrushi" & "Verak".
Monde Selection is a recognized global leader in consumer product certification for over 60 years and
is dedicated to identifying the best food and beverage products from around the world. With their
keen eye, they meticulously select over 3,000 products from 90 different countries each year.
Receiving the World Quality Award 2022 for our products "Raki Rushi" and "Verak" emphasizes even
more the principles of quality and taste that we have maintained throughout our work over the years.
We take immense pride in the art of crafting quality spirits, ensuring that each bottle reflects the
pinnacle of excellence. We understand that in every sip, our customers are looking for not just a
drink, but an experience. With these awards, we are honored to stand among the global elite in the
field of superior brands.
Our heartfelt thanks go to Monde Selection for this prestigious award, and to all our customers and
supporters who have made this journey possible. We promise to continue to push the boundaries of
quality and deliver nothing less than exceptional in every bottle.
Stone Castle promises to maintain these standards, offering our customers nothing but the best, year
after year.